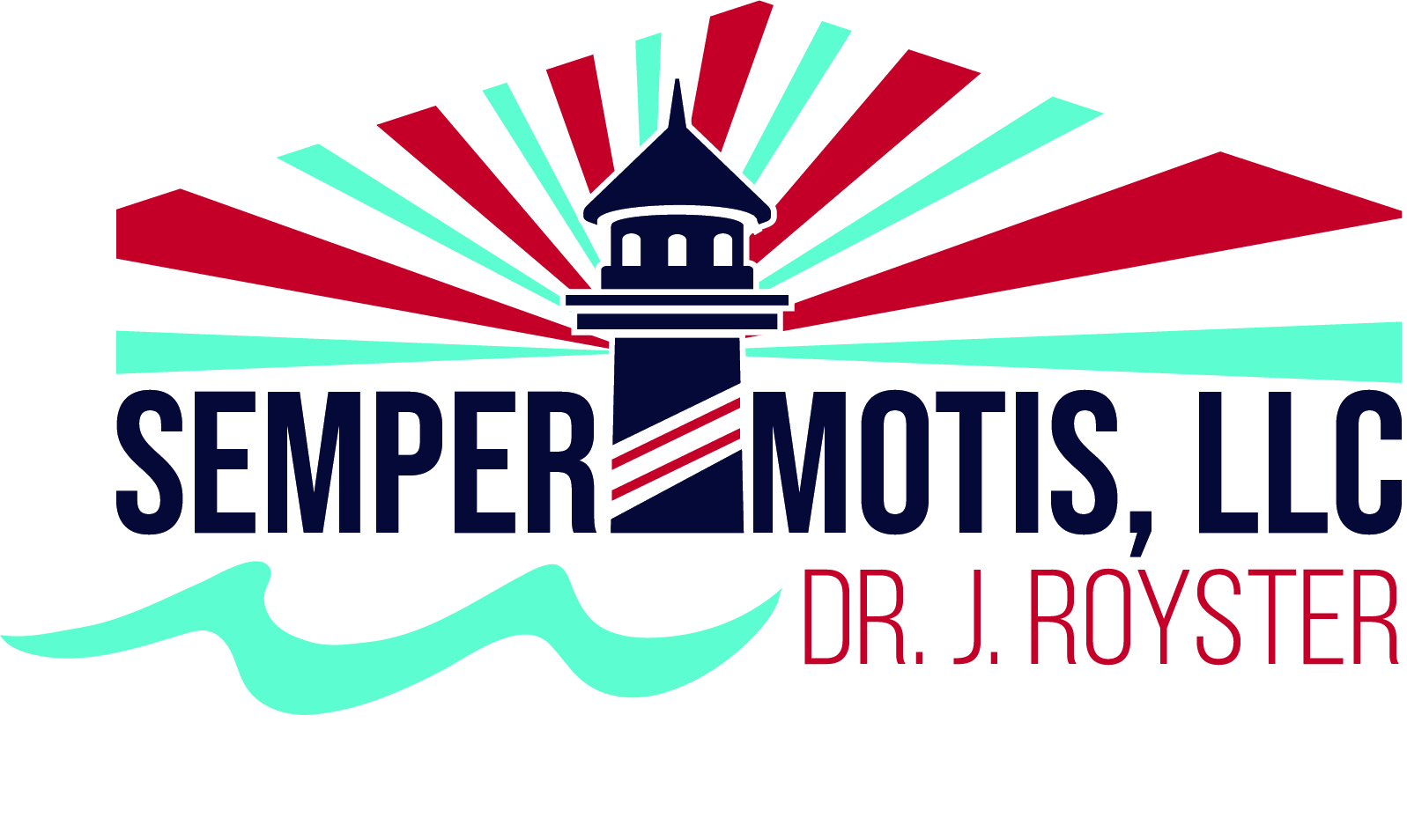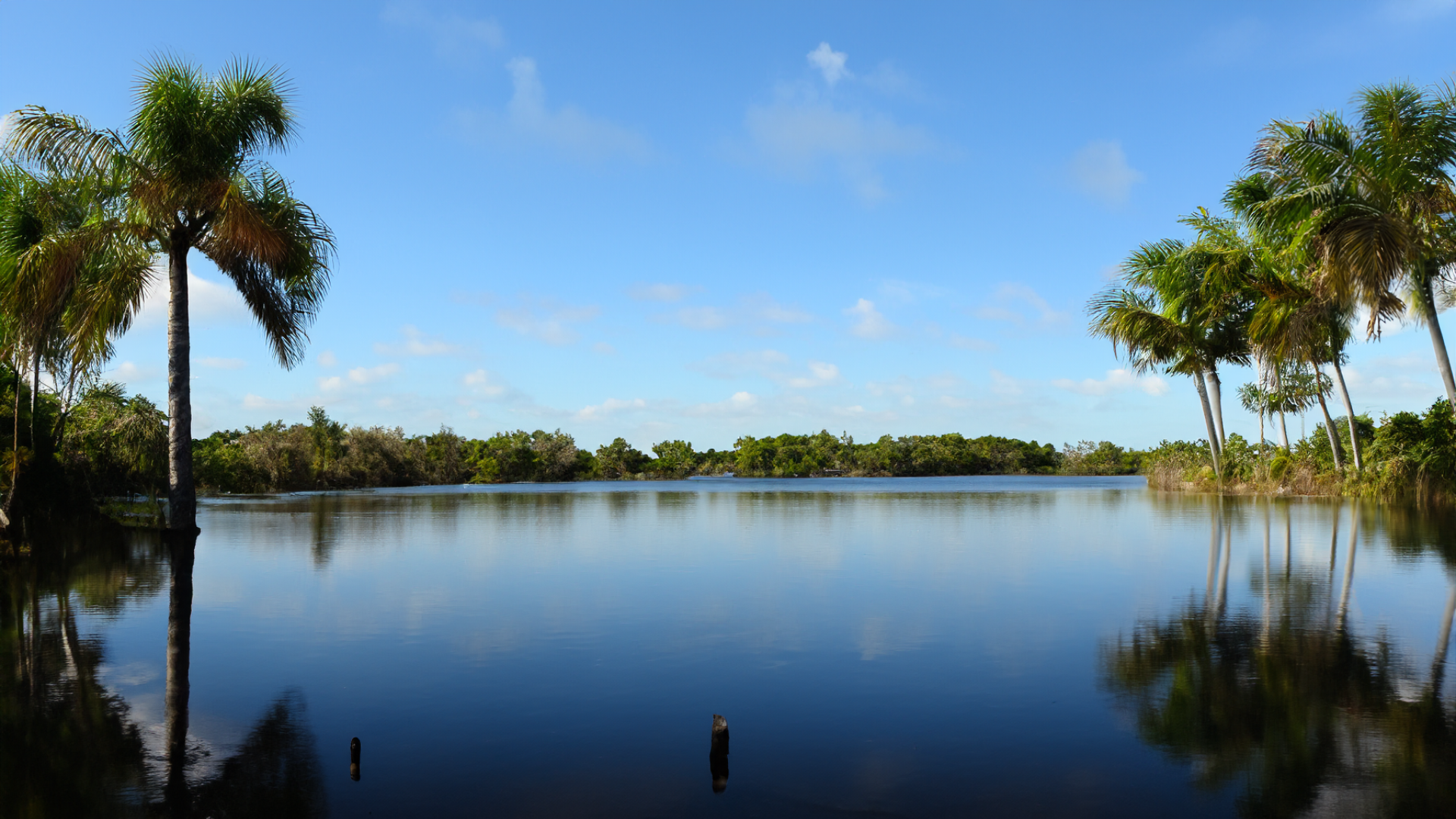 Empowering Transformation Through Compassionate Healing
History and Background: "Founded by the renowned Dr. J Royster, Semper Motis has grown into a leading institution for psychological services. Our name, rooted in the Latin phrase for 'always moving', embodies our philosophy: to always move forward in mental health, growth, and recovery."
Vision: "To be a beacon of hope and healing, guiding individuals towards a brighter, healthier future."
Mission: "Providing personalized and innovative therapeutic solutions, fostering resilience, and empowering our clients to lead fulfilling lives."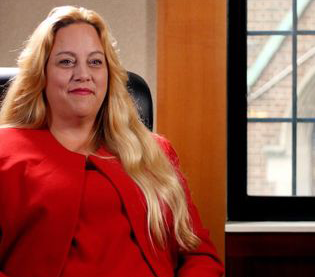 Dr. J Royster, LPC-S, LMHC, BC-TMH
Introduction:

Trauma specialist with a unique approach to treatment
Creator of a distinct subclinical protocol for trauma relief

Credentials:

Currently completing a second doctorate in traumatology
Holds a doctorate in industrial organizational psychology
Masters in clinical mental health counseling
Certifications in EMDR, ART, RTM, and the exclusive Trauma Recovery Intervention Protocol

Achievements:

Successfully assisted over 6,000 individuals
Pioneered advances in neurofeedback and brain study
Proprietary Trauma Recovery Intervention Protocol yields transformative results in just seven minutes

Personal Message:

Committed to alleviating trauma symptoms such as sleep disturbances, intrusive thoughts, and flashbacks, with a method that respects your boundaries and eliminates the need to delve deep into traumatic events.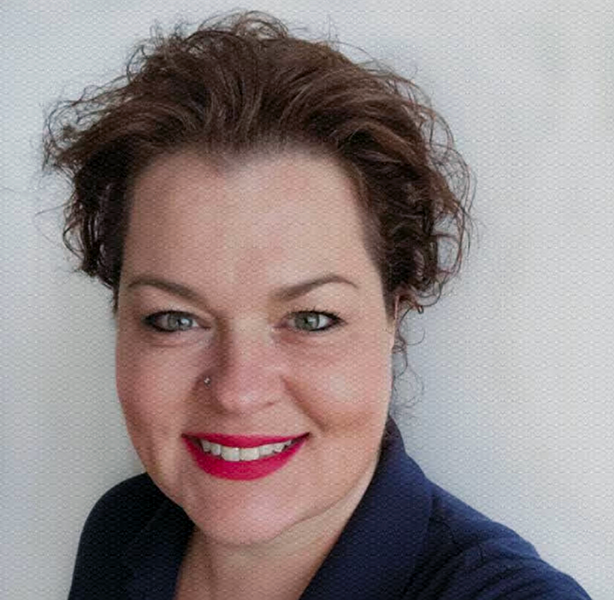 Kathleen Cox, LPC, CCTP
Introduction:

Versatile catalyst for positive change
Two decades of impactful therapeutic experience
Offers Christian/spiritual-based counseling for individuals seeking to incorporate faith into their therapeutic journey.

Specializations:

Expertise spanning from trauma and anxiety to assisting with major life transitions and personal discovery

Personal Message:

Advocating for proactive engagement in therapy to achieve meaningful change in life.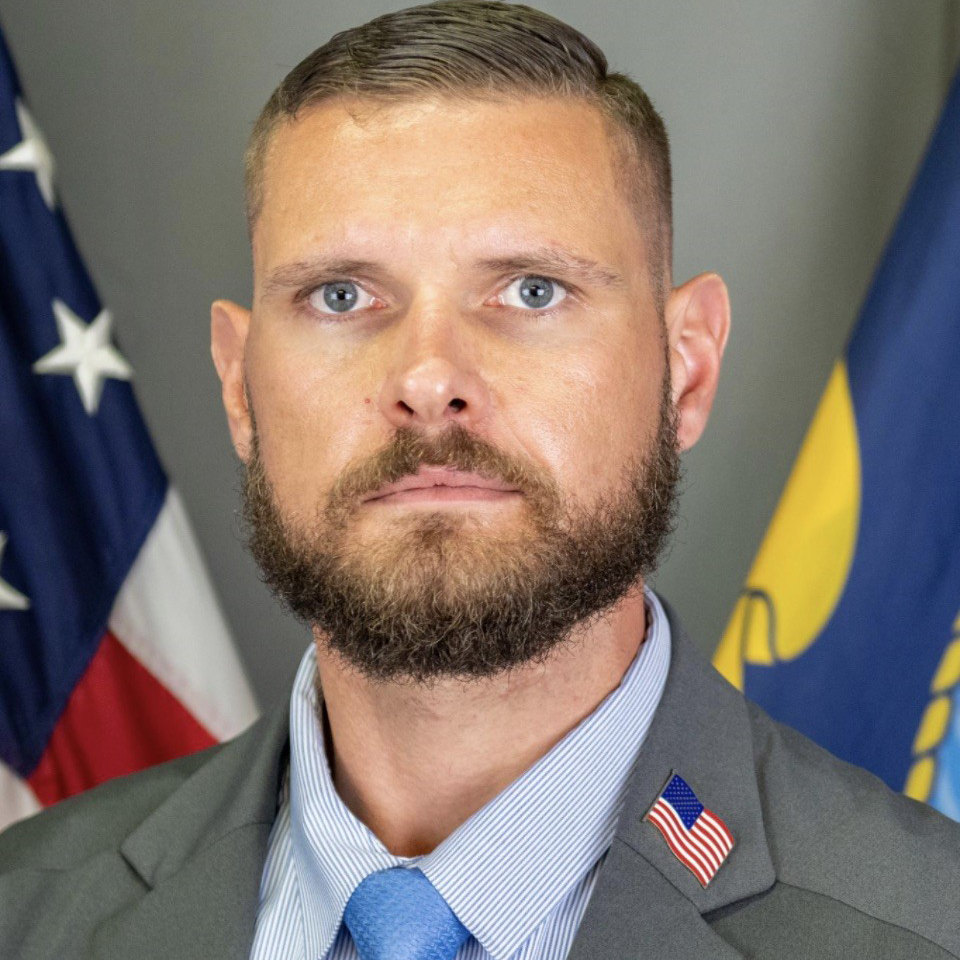 Norman Bissel III, LMHC, QS, LPC-S, LCPC
Introduction:

A decade of military service, transitioning from MP to Infantry officer
Renowned for innovative brain-based therapeutic interventions

Credentials:

Licensed practitioner in Ohio, Florida, and Virginia
Recognized authority on an international scale

Expertise:

Extensive experience assisting first responders, children, adults, and couples, with a forte in rapid trauma interventions

Personal Message:

A testimony to resilience and recovery from personal traumas.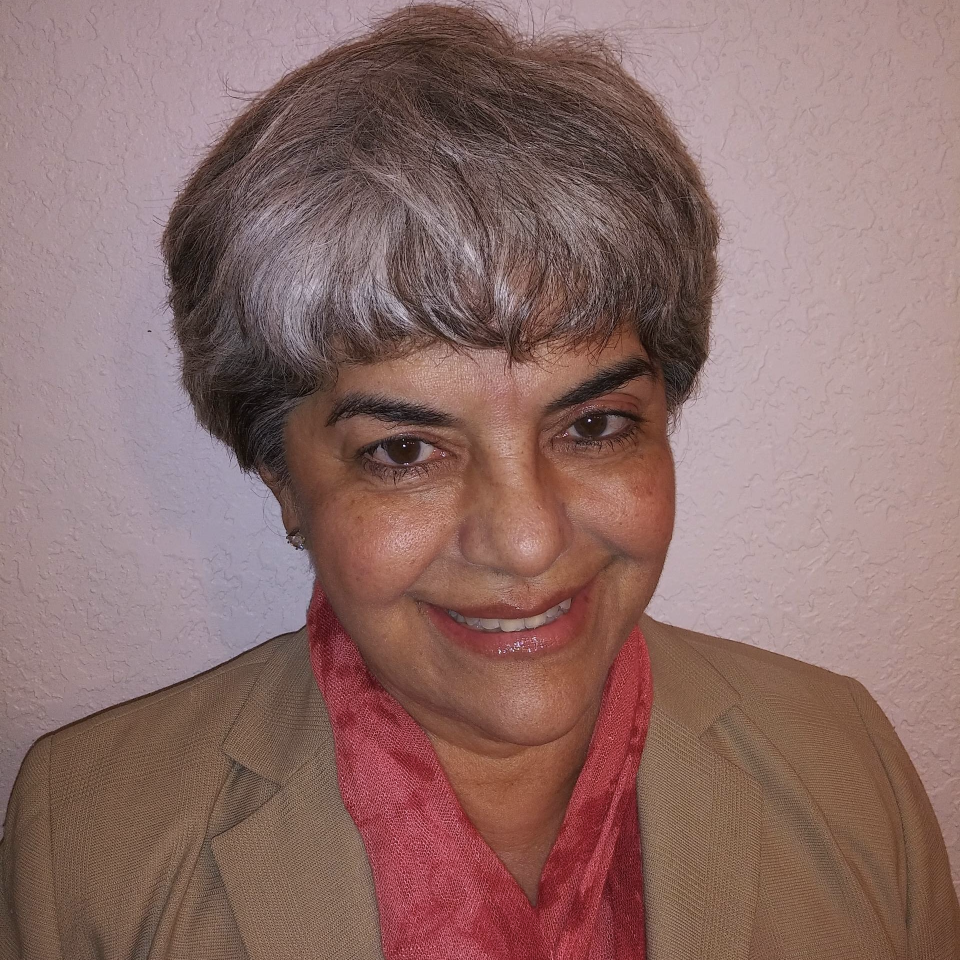 Dr. Martha Corvea, LCP
Introduction:

Accomplished licensed clinical psychologist with a rich tenure at the VA
Dedicated to research-driven therapeutic methods, comprehensive assessments, and mentorship

Specialization:

Passionate about supporting service members and guiding them through their unique challenges

Personal Message:

An unwavering commitment to understanding and guidance.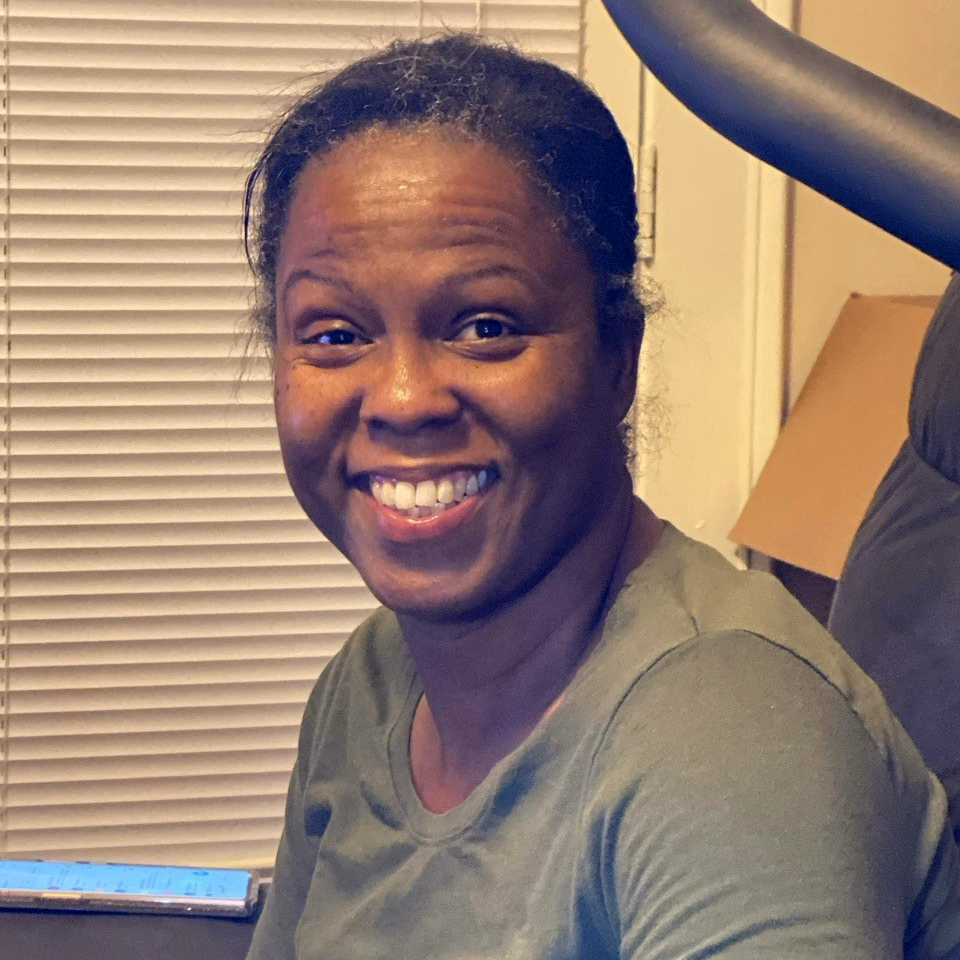 Sabrina Johnson, Resident in Counseling, CSAC
Introduction:

Deep expertise in personality disorders, bipolar disorder, schizophrenia, and addiction

Credentials:

Certified authority in substance abuse counseling

Expertise:

Grounded experience in community mental health and connecting individuals to valuable resources

Locations:

Practicing in Virginia and Florida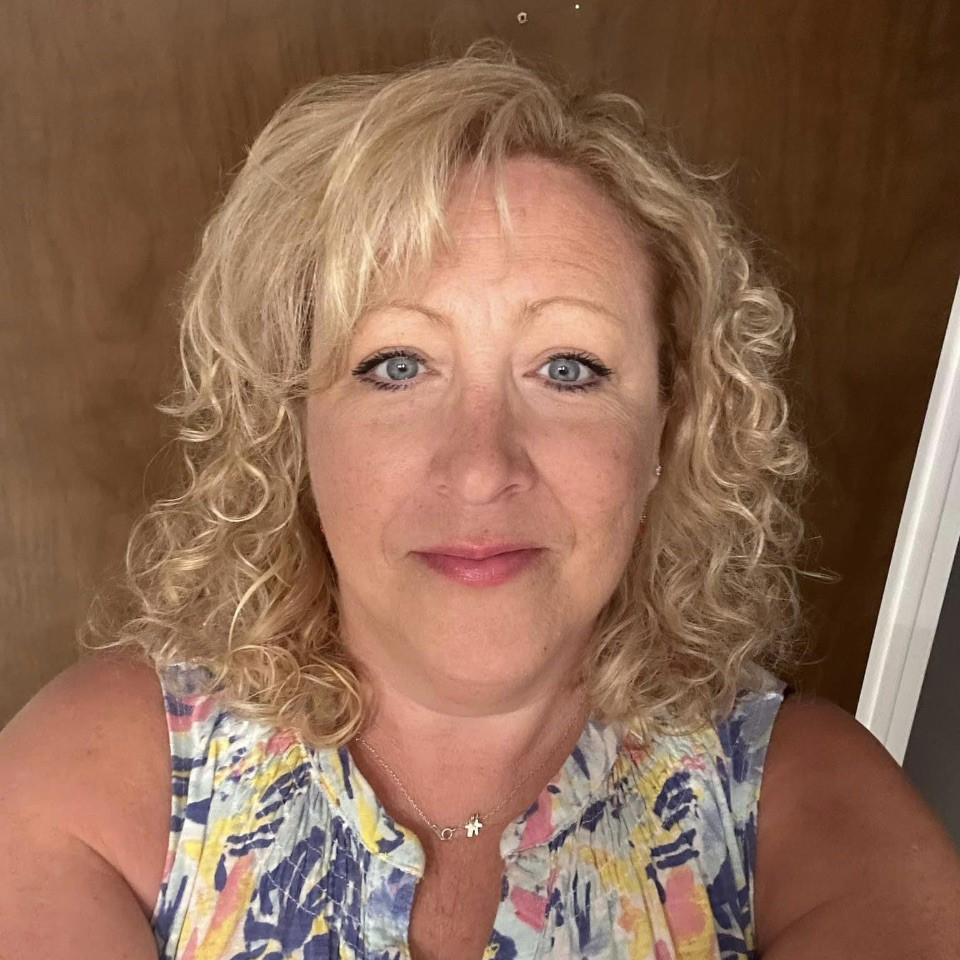 Jennifer Daugherty, Resident in Counciling
Introduction:

24 years working in federal prisons, equipped with a keen insight into trauma bond relationships and challenges with narcissism

Expertise:

Therapeutic approaches targeting anxiety, trauma, antagonistic behaviors, and relationship challenges, providing a fresh, unbiased perspective

Personal Message:

Offering a compassionate, understanding, and solution-oriented approach to therapy.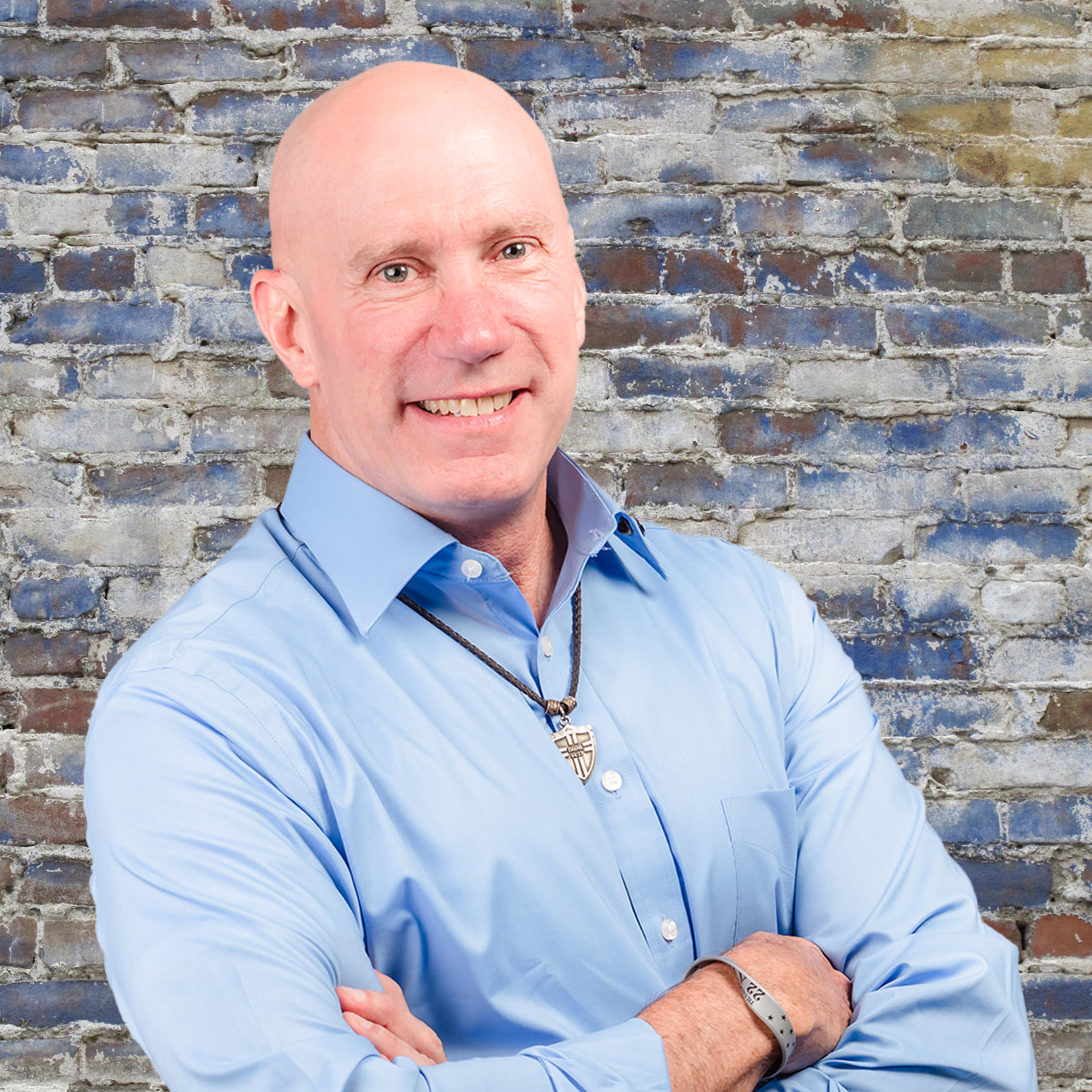 John Cothron, MS, LPC, LCMHC, LMHC, QS, NCC
Introduction:

A life dedicated to service, from the Army battlefields to the counseling room
Licensed counselor with a primary focus on trauma and Post Traumatic Stress

Philosophy:

Advocating for emotional growth that aligns with one's chronological age, aiming to reduce daily disruptions and enhance overall well-being

Personal Message:

A steadfast commitment to supporting veterans and their families on their path to healing and wholeness.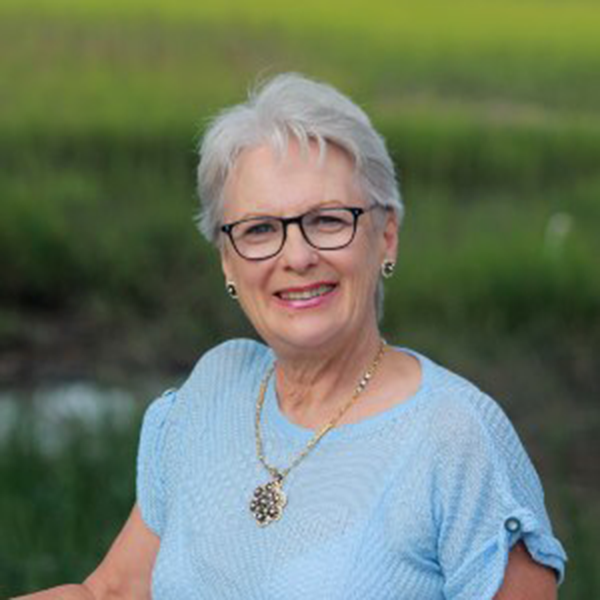 Liz Franchini, LPC
Introduction:

Experienced and versatile Licensed Professional Counselor
Nearly two decades of experience in educational counseling and mental health support

Education:

Proud alumnus of the Citadel in Charleston, holding a degree in Clinical Counseling

Specializations:

Comprehensive treatment for anxiety, depression, PTSD, and trauma in adult clients

Hobbies and Volunteering:

A life outside the counseling room filled with travel, kayaking, theater, and spiritual practices like Reiki, complemented by a commitment to volunteer work as a Guardian-ad-Litem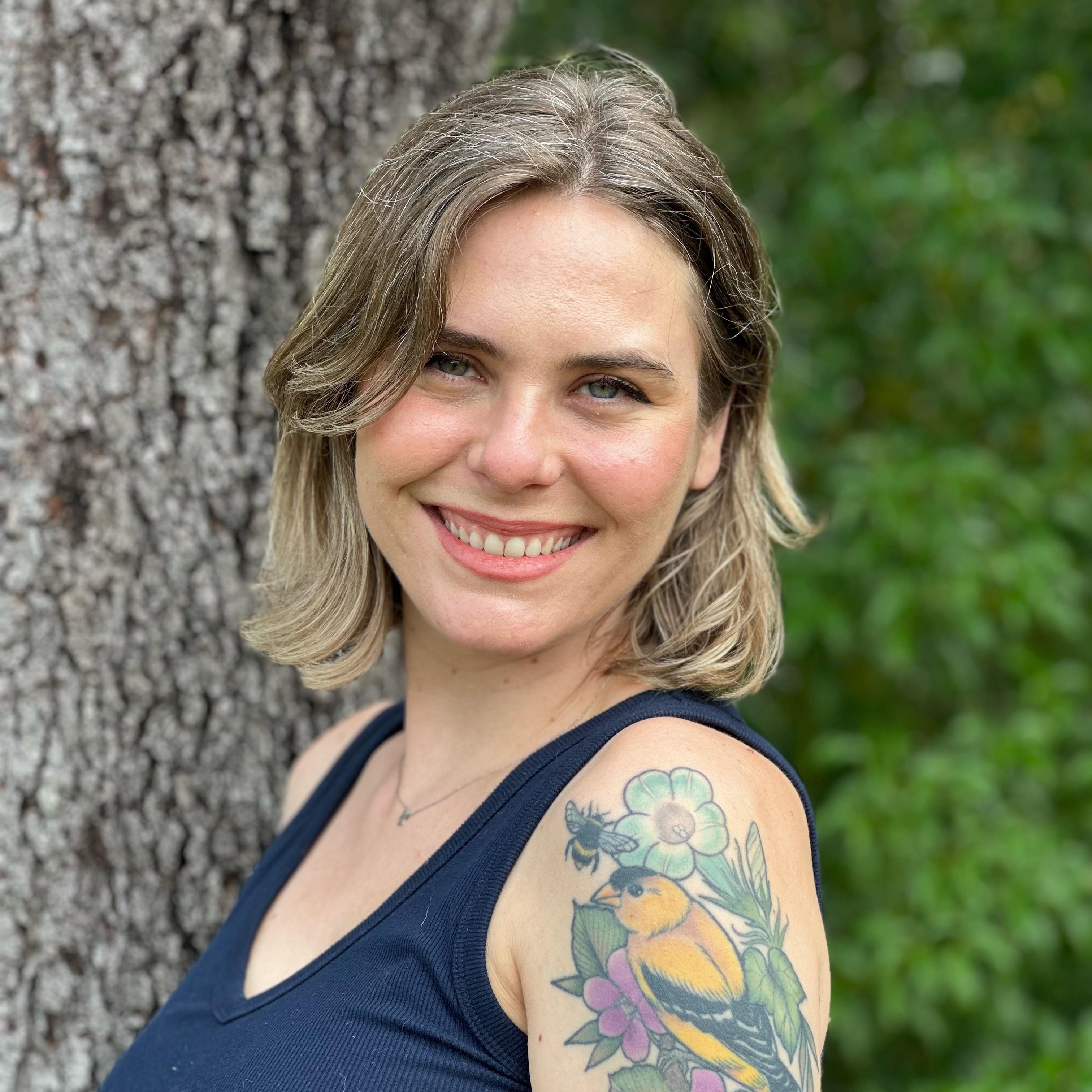 Lindsey Pollen, LMHC, RPT
Introduction:

Licensed Mental Health Counselor and a Registered Play Therapist
Native of New Jersey with a deep-rooted passion for supporting children, adolescents, and their families

Education:

Graduated from Monmouth University in 2012
Holds a Master's degree in Mental Health Counseling

Professional Experience:

Ventured into the field in 2014
Comprehensive experience working with children, adolescents, and their families
Advocates a strength-based approach in therapy

Philosophy and Approach:

Emphasizes empathy, encouragement, and the development of healthier wellness patterns
Aims to cultivate hope, a sense of belonging, and the courage to navigate life's challenges in her clients

Specializations:

Strength-based approach to facilitate clients in goal development
Extensive proficiency in play therapy, uniquely tailored for children and adolescents

Personal Message:

Belief in the transformative power of empathy and strength-based methodologies to bring about positive change, resilience, and hope in the face of adversity.
Crisis Intervention
Crisis Intervention at Semper Motis
At Semper Motis, we deeply understand that crises don't wait for appointments. They emerge unexpectedly, often leaving individuals overwhelmed and uncertain about the next steps. With our steadfast commitment to "Empowering Transformation Through Compassionate Healing," we are adeptly positioned to provide immediate, effective crisis intervention services.
Our team, led by Dr. J Royster, a trauma specialist with a unique subclinical protocol for trauma treatment, brings together a wealth of expertise and experience. With backgrounds ranging from the military to clinical psychology, our professionals have encountered and managed an array of crisis situations. This diverse experience equips us to address a crisis empathetically, understanding its nuances and offering specialized guidance tailored to the situation.
Kathleen Cox, LPC, CCTP, with two decades of experience, possesses specialized skills in addressing trauma, anxiety, and adjustments to sudden life events. Norman Bissel III, an Army veteran, has firsthand knowledge of trauma and its aftermath, ensuring a genuine understanding and approach towards those in immediate distress.
Our team is also strengthened by members like Jennifer Daugherty, who specializes in trauma bond relationships and provides insights into antagonistic relationships, and John Cothron MS, LMHC, QS, NCC, a retired Army Infantryman focusing on trauma and Post Traumatic Stress. Their collective experiences enable Semper Motis to cater to a wide range of crisis situations.
Beyond our team's credentials, at the heart of our crisis intervention approach is our unwavering dedication to compassionate care. We believe in:
Immediate Response: Recognizing the urgency of a crisis and providing prompt support.
Active Listening: Ensuring that the individual feels heard, understood, and safe.
Empowerment: Providing the tools and strategies for the individual to navigate through the immediate situation and work towards recovery.
Collaborative Care: Working closely with other healthcare professionals, if needed, to ensure the well-being of the individual.
In moments of crisis, you're not alone. The Semper Motis team stands ready to guide, support, and empower individuals towards a path of recovery and resilience. Through our holistic and specialized approach, we aim to transform these challenging moments into opportunities for growth and healing.
Veteran & Emergency First Responder Therapy
Veteran & Emergency First Responder Therapy at Semper Motis
At Semper Motis, our ethos of "Empowering Transformation Through Compassionate Healing" deeply resonates with the brave souls who've put their lives on the line – our veterans and emergency first responders. These courageous individuals, often exposed to intense situations, may carry unseen scars long after their service. Recognizing their unique needs, we've designed specialized therapies tailored for them.
Guided by the seasoned expertise of Dr. J Royster, a trauma specialist with an innovative approach to trauma treatment, our team brings a combination of professional knowledge and personal experience. The diverse backgrounds of our team members ensure a genuine understanding of the challenges faced by veterans and first responders.
Norman Bissel III, himself an Army veteran with 10 years of service spanning roles from an enlisted MP to Infantry officer, not only brings his professional credentials but also a firsthand perspective of the soldier's experience. His deep understanding of military trauma ensures that fellow veterans find a relatable and empathetic ally in him.
John Cothron MS, LMHC, QS, NCC, another valued member of our team and a retired Army Infantryman, focuses primarily on trauma and Post Traumatic Stress. His commitment to aligning emotional age with biological age offers veterans and first responders a pathway to reduce daily dysfunctions stemming from traumatic experiences.
Our therapeutic offerings for veterans and emergency first responders include:
Trauma Therapy: Using techniques such as EMDR, ART, RTM, and the proprietary Trauma Recovery Intervention Protocol to help alleviate the traumatic experiences commonly faced in the line of duty.
Reintegration Support: Providing assistance in the transition from active duty or intense service roles to civilian life.
Group Sessions: Offering a supportive environment where individuals can share experiences and healing journeys with peers who understand their challenges.
Family and Couples Therapy: Addressing relationship dynamics and offering tools to build stronger connections with loved ones.
At Semper Motis, we don't just offer therapy; we provide a sanctuary where our veterans and first responders can find understanding, respect, and holistic healing. Our mission is to stand alongside them, transforming the traumatic echoes of their service into pillars of strength for a fulfilling future.
Trauma Recovery Intervention Protocol Training
Trauma Recovery Intervention Protocol Training at Semper Motis
Unlocking New Horizons in Trauma Therapy
At Semper Motis, we pride ourselves on being at the forefront of innovative therapeutic solutions. Among our groundbreaking offerings is the Trauma Recovery Intervention Protocol (TRIP), a proprietary technique that has transformed countless lives by providing rapid relief from the debilitating effects of trauma.
Why TRIP Training?
Proven Efficacy: Developed by Dr. J Royster, a recognized trauma specialist, TRIP delivers remarkable results, often in as little as seven minutes. This protocol stands out for its ability to disconnect individuals from trauma without making them relive the painful details.
Cutting-Edge Approach: TRIP amalgamates the best of traditional and modern trauma therapies, leveraging advancements in neurofeedback and brain study.
Training Overview Our Trauma Recovery Intervention Protocol Training is meticulously structured to empower mental health professionals with the skills and knowledge to implement TRIP effectively in their practices.
Modules Include:
Foundations of Trauma: Understand the neurobiological underpinnings and the psychological ramifications of traumatic experiences.
Principles of TRIP: Dive deep into the philosophy and science behind the protocol.
Technique Mastery: Hands-on practice sessions guided by experienced trainers, ensuring that participants can competently administer TRIP.
Case Studies: Review and analyze real-life scenarios to appreciate the transformative power of TRIP.
Ethical Considerations: Ensure that the protocol is delivered with utmost respect, empathy, and ethical integrity.
Who Should Attend?
Mental health professionals keen on expanding their therapeutic arsenal.
Organizations looking to provide their staff with advanced trauma interventions.
Practitioners focused on trauma, PTSD, or related challenges.
Benefits of TRIP Training
Enhanced Therapeutic Outcomes: By adopting TRIP, practitioners can expect swifter and more profound healing outcomes for their clients.
Competitive Edge: In an ever-evolving therapeutic landscape, being trained in TRIP sets professionals apart.
Continuous Support: Our commitment doesn't end with training. We provide ongoing mentorship, resources, and updates to ensure practitioners remain at the pinnacle of trauma therapy.
Join Us on This Transformative Journey At Semper Motis, our goal is to create ripples of positive change. By equipping professionals with TRIP, we're not only enhancing their practices but also ensuring that more individuals traumatized by life's adversities find their path to recovery and resilience.
Mental Health Counseling
Mental Health Counseling at Semper Motis
Navigating Life's Challenges with Expert Guidance
In the intricate maze of life, everyone encounters challenges that test their emotional and mental fortitude. At Semper Motis, our dedicated Mental Health Counseling services aim to be a guiding beacon, illuminating pathways toward resilience, self-understanding, and wellness.
Why Choose Semper Motis for Mental Health Counseling?
Diverse Expertise: Our team comprises professionals with varied backgrounds, from trauma specialists like Dr. J Royster to those adept at handling personality disorders, mood disturbances, and more. This diverse skill set ensures that clients receive care tailored to their unique challenges.
Client-Centric Approach: We understand that every individual's journey is distinct. Our counseling services are molded around the unique needs, goals, and perspectives of each client.
Our Therapeutic Modalities Include:
Cognitive Behavioral Therapy (CBT): Identify and challenge negative thought patterns to foster healthier behaviors and emotions.
Dialectical Behavior Therapy (DBT): Learn skills related to mindfulness, emotion regulation, distress tolerance, and interpersonal effectiveness.
Solution-Focused Brief Therapy: Focus on solutions and future-oriented goals to bring about meaningful change.
Person-Centered Therapy: Experience a non-directive approach that allows clients to take the lead in discussions, ensuring they are heard, validated, and empowered.
Addressing a Spectrum of Challenges:
Anxiety & Panic Disorders
Depression & Mood Disorders
Personality Disorders
Life Transitions & Adjustments
Stress Management
Self-Esteem & Self-Worth Issues
And many more…
Who Can Benefit? Anyone—from adolescents grappling with identity challenges to adults facing work stress, relationship issues, or deeper mental health concerns. Our doors are open to all seeking a safe space to unravel, understand, and rebuild.
Commitment Beyond Sessions At Semper Motis, our dedication extends beyond the confines of therapy sessions. We offer resources, tools, and strategies that clients can integrate into their daily lives, fostering sustained well-being and growth.
Embark on a Journey of Self-Discovery & Healing Life might be unpredictable, but with the right support, it's possible to navigate its challenges with grace, resilience, and hope. At Semper Motis, we're committed to walking alongside you, offering the expertise and empathy needed to illuminate your path.
CISM Medical Director
CISM Medical Director at Semper Motis
Pioneering a Resilient Approach to Critical Incidents
The aftermath of a critical incident can be profound, casting shadows on the mental well-being of those affected. At Semper Motis, our CISM Medical Director spearheads our commitment to offering structured, professional support during these challenging times, ensuring that individuals can navigate the complexities of trauma with resilience and strength.
Key Responsibilities of the CISM Medical Director:
Oversight and Leadership: Spearhead the design, implementation, and refinement of the CISM program, ensuring it remains at the forefront of trauma management.
Training: Offer specialized training sessions to teams, ensuring they are equipped with the latest techniques and best practices in Critical Incident Stress Management.
Immediate Response: Lead rapid response teams during critical incidents, offering on-the-spot psychological aid and structured debriefings.
Ongoing Support: Oversee the provision of long-term support to individuals affected by traumatic events, ensuring they have access to resources, therapy, and other forms of assistance.
Collaboration: Engage with interdisciplinary teams, liaising with psychologists, counselors, first responders, and other stakeholders to ensure a holistic approach to trauma management.
Why is the Role Pivotal?
Expert Guidance: As a central figure in the CISM initiative, the Medical Director brings in-depth knowledge and expertise, ensuring that trauma response is grounded in the latest research and best practices.
Holistic Care: By coordinating with various professionals and stakeholders, the CISM Medical Director ensures that individuals receive comprehensive care, addressing both immediate needs and long-term well-being.
Quality Assurance: Regularly assess and refine the CISM program, ensuring its effectiveness and relevance.
Semper Motis's Commitment to CISM: Under the leadership of our CISM Medical Director, Semper Motis underscores its dedication to serving those affected by traumatic events. We understand the profound ripple effects of such incidents, and with the structured support of CISM, we aim to be a beacon of hope, recovery, and resilience.
Solution Focused Trauma Therapy
Solution Focused Trauma Therapy at Semper Motis
Harnessing Strengths to Navigate the Aftermath of Trauma
Experiencing trauma can fundamentally alter one's perspective on life, resulting in feelings of helplessness, fear, and despair. However, each individual possesses inherent strengths and resources that can be tapped into for recovery. At Semper Motis, our approach to trauma therapy is intrinsically solution-focused. We believe in not only addressing the pain but also magnifying the power of resilience.
What is Solution Focused Trauma Therapy?
Resilience-Based: Instead of solely delving into the trauma, we focus on the strengths, competencies, and resources that the individual already possesses.
Forward-Thinking: While acknowledging the past, our therapy emphasizes envisioning a future where trauma no longer has a stronghold on one's life.
Collaborative Dialogue: Therapy is a dynamic collaboration between the therapist and the individual, with dialogues revolving around solutions, hopes, and desired outcomes.
Key Components of Our Approach:
Goal Setting: Clearly defining therapeutic goals that are tailored to the individual's aspirations and strengths.
Exception Seeking: Identifying moments when the problem wasn't present or was less intense, and exploring what was different during those times.
Resource Identification: Recognizing and harnessing personal strengths, skills, and past successes that can aid in recovery.
Positive Framing: Shifting the narrative from a focus on deficits to a focus on capabilities.
Why Choose Solution Focused Trauma Therapy?
Efficiency: By focusing on solutions, many individuals find this approach to be more time-effective, leading to meaningful change in fewer sessions.
Empowerment: Emphasizing strengths and resources, this therapy reinforces a sense of control and empowerment in the individual.
Practicality: Offers tangible steps and strategies that can be integrated into daily life, resulting in noticeable improvements.
Semper Motis's Dedication to Healing: In a world where trauma often feels insurmountable, Semper Motis stands firm in the belief that every individual holds the key to their recovery. Through Solution Focused Trauma Therapy, we aim to unlock that potential, guiding individuals towards a brighter, trauma-free future.
"*" indicates required fields